Parent Session for ECS Students January 18th 2019
https://ecolerocky.wrsd.ca/download/148815
Thank you Cenovus!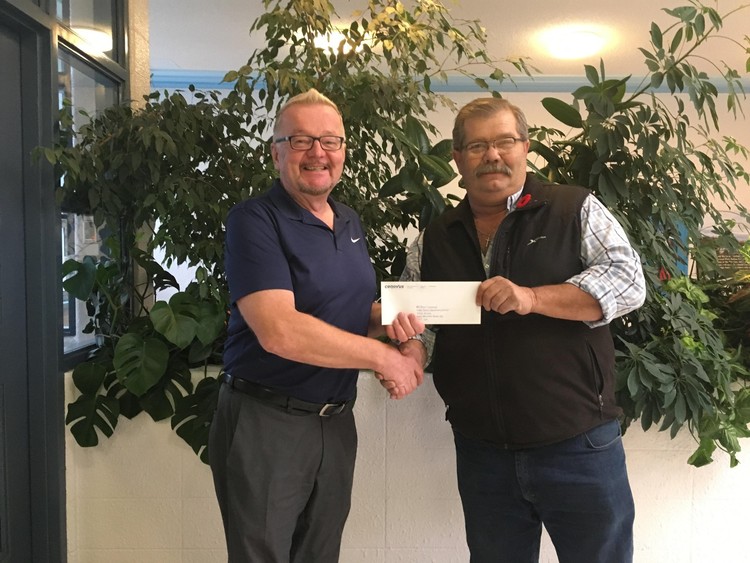 Thank you Ken Leschert from Cenovus for the generous donation of $2000 towards literacy and our Peace Garden. Your contribution will positively help our students and our school. Your donation is greatly appreciated.
Shocktober
September Memories
Safe Arrival
One of our greatest priorities is ensuring that all our students arrive safely to school every day.  To improve our safe arrival process, we are adding a new system that will make it easier for you to report – and respond to – school absences of your student.
The new student absence reporting system will let you use a mobile app, a web site, or an interactive toll-free phone line to report an absence in advance. As a result, it will take the school less time to verify student attendance, and less time to begin to notify parents and guardians of absences that were unexpected or unplanned.
This time savings makes it faster and more efficient to account for all students and their safety.
If your student is marked absent and the absence hasn't been explained in advance, our new SafeArrival system will be able to rapidly contact you by automated phone call, text message, email, or mobile app push notification to get a reason for the absence. Calls and contacts will continue until you choose an option to explain the absence.
This new, automated SafeArrival process is part of our SchoolMessenger notification system from West, and our new SchoolMessenger mobile app for iOS and Android devices. It'll be available 24 hours a day, 7 days a week, to make it convenient for you to report future absences.
Please click this link for more information on how to sign up - Safe Arrival 

Happy Canada Day!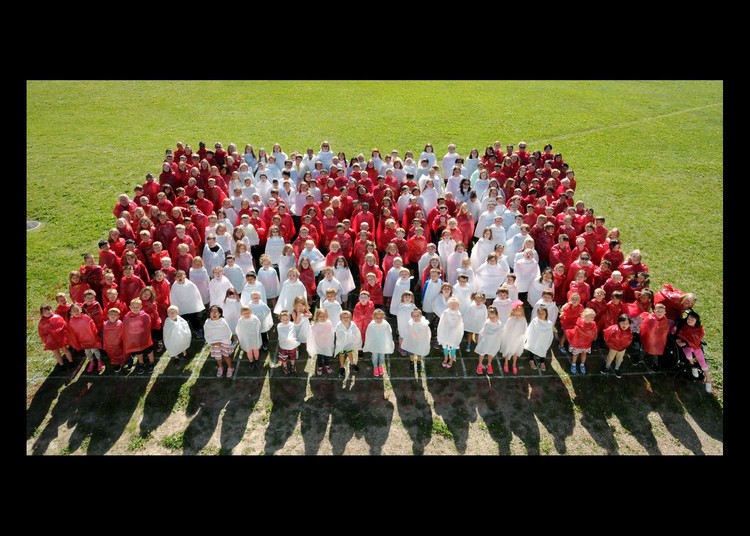 Ecole Rocky Elementary Accountability Results - Community Working Together!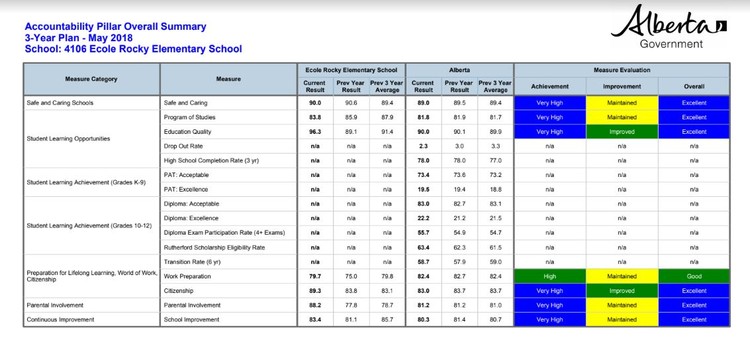 New Bell Schedule
Daily Bell Schedule
| | |
| --- | --- |
| 8:40 a.m. | Warning Bell |
| 8:45 a.m. | Classes Commence |
| 10:36 a.m. | Nutrition Break |
| 10:47 a.m. | Recreation Break |
| 11:09 a.m. | Warning Bell |
| 11:11 a.m. | Classes Commence |
| 12:53 p.m. | Recreation Break |
| 1:15 p.m. | Warning Bell |
| 1:17 p.m. | Nutrition Break |
| 1:28 p.m. | Classes Commence |
| 3:10 p.m. | Homeroom Bell |
| 3:15 p.m. | Dismissal Bell |
School Cash
School Cash Online Payments is now live!  Wild Rose School Division is now offering School Cash Online as its preferred method of payment for all school fees, including everything from field trips to yearbooks.  https://wildrose.schoolcashonline.com
How it works:  https://drive.google.com/a/wrsd.ca/file/d/0B2GlXMgpf2pmeWlSOUZuaFNQWmc/view?usp=sharing
How to sign up:  https://drive.google.com/a/wrsd.ca/file/d/0B2GlXMgpf2pmNlNRempmZW5vRHM/view?usp=sharing
ERE's Year in Review!
ABC's of ERE!
Roots of Empathy - Thank you Mrs Allen, and Families!