Back to all posts
Posted on
Fire Alarm Feb 5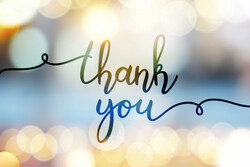 On Friday, Feb 5, we had an unscheduled fire alarm at 9:15 am. We quickly evacuated the school and moved to the Tamarack Motor Inn to shelter in place until the fire department isolated the issue (a malfunctioning fire detector) and gave us the All Clear.
This was not part of the plan, but the way the students, staff and many agencies worked together to ensure everyone remained safe was phenomenal. The emergency plan that we practice worked as it was intended. We evacuated the school quickly and calmly. Everyone was able to return to class and continue their day despite the morning adventure.
We have many thanks:
Thank you everyone for your care and concern. We are so lucky to have a community of support during the best of times and also when things are unexpected.
With appreciation,
Tim Bowman, Principal