Back to all posts
Posted on
PreK / Kindergarten Open House, Feb 1, 4-6 pm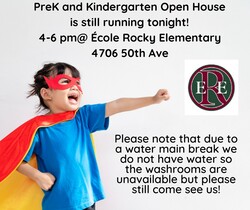 Our classroom spaces will be open and staff will be available for families who wish to inquire about PreK and Kindergarten starting in September 2023.
Our Open House will run 4-6 pm, Wednesday, February 1.
*note. . . a water main break has turned water off at the school today.