Back to all posts
Posted on
School Office Hours Aug 24-28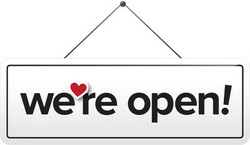 Our school office reopens this week!
Office Hours - Aug 24-28 - 9 am - 3 pm
Class cohort information was shared to the parent e-mail on file last week. If you did not receive the e-mail (check your spam), please contact the school for your child's start date.
If you ordered School Supplies, we expect them to be delivered early this week. We will share out when they arrive.
Student registrations are still being accepted for our preK (must be 4 by Dec 31), Kindergarten (must be 5 by Dec 31) and Grade 1-5 classes in English or French Immersion.
Please contact the school if you have any questions or would like to arrange a school tour. Phone - 403-845-3541, e-mail rockyelem@wrsd.ca, Facebook message, or come see us in person!
See you soon!